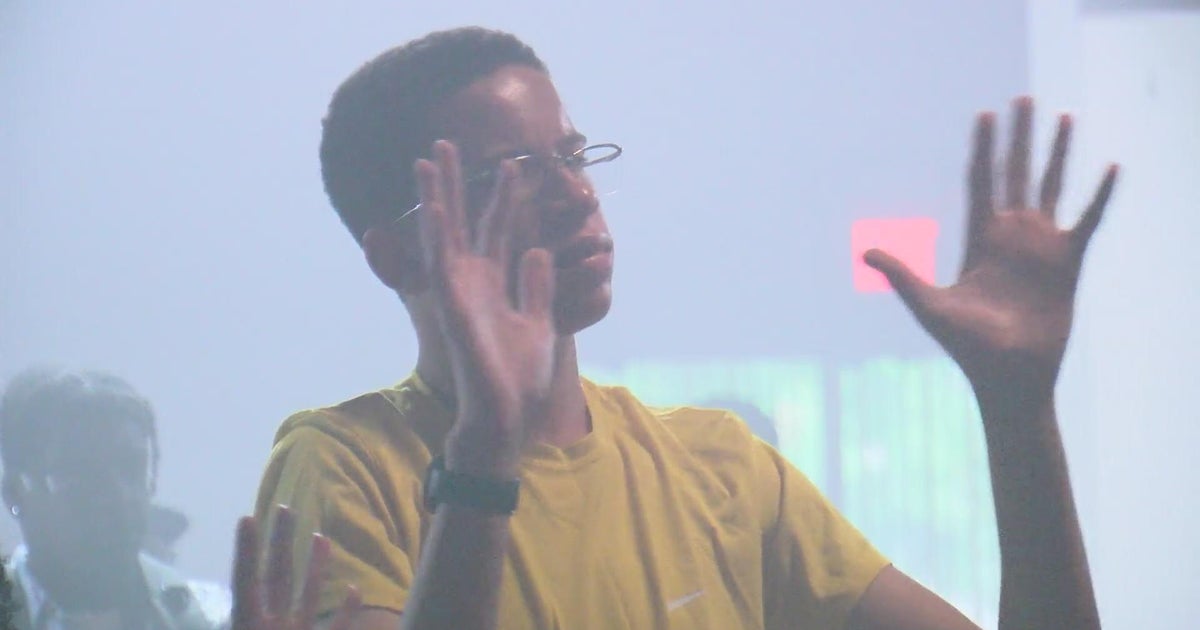 'The frustration is real': Gun violence lingers in North Minneapolis as defenders push back
MINNEAPOLIS– While the auditorium at Temple Shiloh in north Minneapolis is a common place for sharing messages, the roughly 150 people who were there Saturday night received a different kind of sermon — centered on violence prevention community.
The event, organized in part by the Twin Cities-based Man Up Club, aimed to reach young people through the gospel message.
"I hope this will be a movement that will lead young people towards empowerment, towards faith, that young people will engage," said Man Up Club founder Korey Dean.
Dean founded the club in 2012 and over the years has tried to make a difference in community violence by showing an alternative to children in the community.
"There are a lot of things that concern me about the young people I serve," he said. "There is a lot of violence that is happening. Unfortunately, a lot of children are afraid to walk in the streets, and we have to do something to change that at all levels."
Less than two miles away, the violence Dean was referring to at his Man Up event had materialized the night before.
William Heathershaw, his wife and the couple's newborn were sleeping in their north side home when a bullet passed through – bursting through three walls before lodging near their stairwell.
"When I saw the bullet holes my stomach really sank, I think my heart raced and I got quite upset," Heathershaw said.
The Minneapolis 4th Police Precinct where the Heathershaws live was the site of 3,407 of the city's 5,740 shootings in 2022.
Their neighborhood has recorded nearly three gunshots a day this year.
When Heathershaw called MPD, he said an officer took a report and moved on.
"[The responding officer] informed me that he also lives in that neighborhood and that this stuff happens all the time," Heathershaw said. "He wrote a little report and then he said, 'Be careful. Seems like the city is so overwhelmed with incidents that they can't open an investigation unless there's [victims] involved."
Heathershaw says the most disturbing part of the stray bullet that went through her house is knowing her loved ones were just yards away.
"The frustration is real and the disappointment is real," he said.